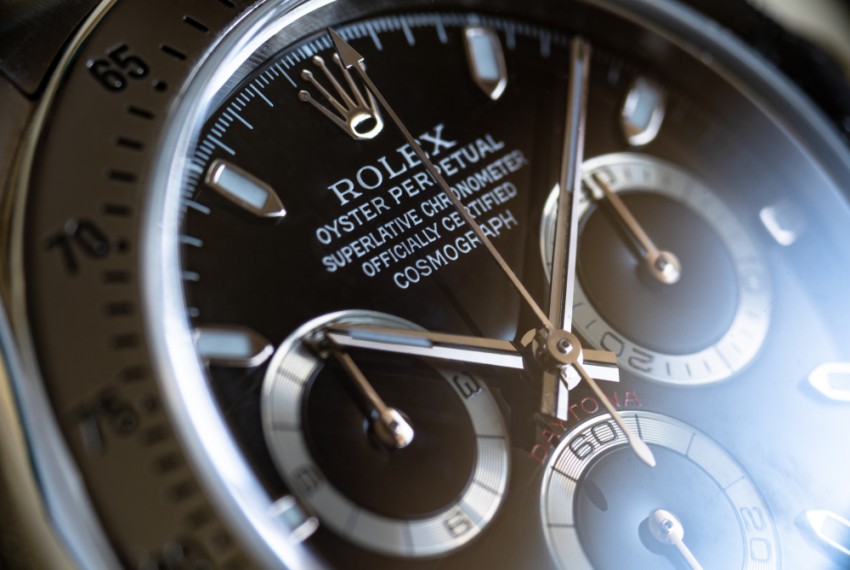 2022-08-09 02:12 PM -- 1 year ago
Luxury watches: A price avalanche or a small correction
Last year, prominent Rolex models like the GMT-Master II, Daytona, and Submariner fetched up to a 50% premium on the secondary market — that's the list price plus half. However, according to a recent Morgan Stanley Research Foundation analysis, Rolex prices on the secondary market are already down 9% from their peak in April of this year. The tendency is no longer upward, but downward, which is a first in a long time. This downward trend could be explained by roaring inflation, the collapse of cryptocurrency, and the stock market fall. Furthermore, the fact that people can now spend money on vacations has turned the focus away from watches and onto travel.
Still, we must attentively monitor prices in the following months to determine whether we are dealing with a big price avalanche or a regular, minor adjustment. Please bear in mind that, despite the fall, luxury watches from Rolex, Patek Philippe, and Audemars Piguet outperformed stocks and cryptocurrency in 2022. Even still, several Royal Oak and Nautilus references have seen price drops of up to 30% since April of this year.

Quantity is the most significant distinction between Rolex and both Patek Philippe and Audemars Piguet - the three uncontested monarchs of the secondhand market. Rolex produces almost a million watches per year. The historic Haute Horlogerie brands Patek Philippe and Audemars Piguet produce approximately 68,000 and 45,000 pieces per year, respectively. In many ways, a Rolex is less exclusive than a Patek or an AP. The average Rolex price is also significantly lower than the average Patek or AP price, and there are many more of them.

While a steel Daytona is still impossible to find, there are indicators in the market that several steel Rolex watches, like the 36mm Explorer and Air King, are slowly but steadily making their way back to brand boutiques and official dealers. That means that the fundamental factors of investing in a Rolex — the watch's good reputation for desirability and a limited number of alternatives — are under pressure, as evidenced by the price decline.

Post by Bryan C.